Michelle Carr, MBIA, AB
I am a hairdresser by trade and I ran my own business for 10 years. With the introduction of the GST and BAS reporting in 2000, it was time to experiment with various accounting software. I gained experience with Quicken and then changed to MYOB so that I had experience with both.
In 2003 I started to diverse my career combining hairdressing and bookkeeping. I have continued to work for a medium sized business handling their accounts using MYOB.
I have volunteered as the Treasurer of Not for Profit organisations, providing data to accountants on their behalf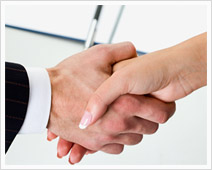 While working, I studied and in 2008
I completed Certificate III in Financial Services – Bookkeeping MYOB with the Bookkeeping Institute of Australia.
Then in 2009 I completed Certificate IV in Financial Services – Bookkeeping MYOB with the Bookkeeping Institute of Australia.
My experience as an Office Manager has provided me with valuable skills to help you manage your business.
Registered BAS Agent
Did you know that your bookkeeper needs to be a registered BAS Agent to perform to following services?
| | |
| --- | --- |
| | Installing computer accounting software and determining default GST and other codes tailored to the client |
| | Coding tax invoices and transferring data onto a computer program for clients |
| | Reconciling BAS provision data entry to ascertain the figures to be included on a client's activity statement |
| | Filling in the activity statement on behalf of an entity or instructing the entity which figures to include |
As a Registered BAS Agent MC Bookkeeping can provide these services and abide by the Tax Practioners Board of Code of Professional Conduct.
Accreditation

"Michelle Carr is a member of the Bookkeepers Institute of Australia"
BIA Member

"Michelle is also an Accredited Bookkeeper with the Bookkeeping Institute of Australia"
Accredited Bookkeeper

"Being a MYOB Approved Bookkeeper and an Authorised Reseller, Michelle is able to offer software and upgrades at very compeditve prices"
Mind Your Own Business
Get in touch

If you have any questions at all, feel free to contact me to have a chat, or use the contact form on our Contact page, and I will be in touch shortly.
Telephone: 0418 942 918
E-mail: admin@mcbookkeeping.com.au