Welcome to MC Bookkeeping.
MC Bookkeeping provide a cost-effective bookkeeping and accounting service to Small to Medium sized Businesses, and Individual Contractors in Perth W.A.
We offer everything from BAS Statements to full accounting services.
For flexibility, MC Bookkeeping offer three bookkeeping and accounting options:
At Your Office, At Our Office and On-Line

at your office
I come to your office on a regular schedule that will ensure that your accounts are managed professionally. more...
MYOB Software
Choosing accounting software can be daunting. There are a lot of different types of accounting packages available, and it is hard to tell one from the other.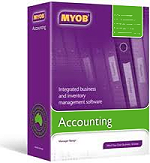 MC Bookkeeping can help you choose the correct accounting software for your situation and, as an MYOB authorised reseller, can provide this software to you at a competitive price.

MC Bookkeeping can professionally install your new software and help you to set up your chart of accounts.
This will save you time, saving you money.
See all accounting software here . . .

MYOB Authorised Reseller

"As an MYOB authorised reseller, we can provide this software to you at a very competitive price".
We can Up Grade your software too!
See all our software here . . .

Accredited Bookkeeper
Bookkeeping Institute of Australia
Get in touch

If you have any questions at all, feel free to contact me to have a chat, or use the contact form on our Contact page, and I will be in touch shortly.
Telephone: 0418 942 918
E-mail: admin@mcbookkeeping.com.au